What are the best strategies for social media marketing?
Social media marketing: The best strategies for success
Social media marketing is essential for any business  or personality that wants to succeed in today's digital world. With so many different platforms and strategies to choose from, it can be overwhelming to know what is most effective. In this blog post, we will discuss the best strategies for social media marketing and how you can use them to create a successful campaign. Savi Web Dezine will cover topics such as creating engaging content, targeting the right audience, leveraging influencers, and tracking results. By the end of this post, you will have a better understanding of the strategies you need to create an effective social media marketing plan.
If you're trying to get the most out of your social media marketing strategy, it's essential to understand your target audience. Your audience's wants and needs should always be at the forefront of your social media marketing plan.
Do some research to learn more about taste of whom you're targeting. What do they like? What type of content appeals to them? Where do they hang out online? Once you know these information, you can tailor your content and message accordingly.
There are a number of tools available that can help you to gain insight into your target audience. Social media listening tools, such as Hootsuite Insights or Brandwatch, can help you keep track of what your audience is talking about. You can use thses information to better understand their interests and preferences and create content that resonates with them.
Analytics tools can also be extremely helpful for gaining insights into your audience. Facebook instagram and Twitter Analytics are two examples that can provide data on who is engaging with your posts and how they are interacting with them. This data can give you valuable insights about who your audience is and what they care about.
By taking the time to research your audience, you can create content that will resonate with them, which in turn can help to increase engagement and reach. Understanding who your audience is and what they want from your brand is a key step in developing an effective social media marketing strategy.
Create interesting and shareable content
Creating interesting and shareable content is one of the best strategies for successful social media marketing. Not only does it help to engage your followers but also helps to build relationships with your prospects.
Creating content that is interesting and shareable can be difficult, but it doesn't have to be. Here are some tips on how to create effective content:
1. Keep it simple: Your content should be easy to understand, yet still engaging.
2. Choose relevant topics: Think about what your followers might be interested in, then create content that relates to that topic.
3. Use visuals: Use images, videos, and GIFs to make your content more eye-catching and memorable.
4. Know your audience: Understand who your target audience is and tailor your content accordingly.
6. Measure your success: Use tools like Google Analytics or Facebook Insights to track how well your content is performing.
By following these tips, you can create engaging and shareable content that will help your social media marketing efforts be more successful.
Visuals are one of the most effective strategies for social media marketing. People engage more with visuals than they do with words alone. Images, videos, and graphics have the power to catch people's attention and to spark an emotional response.
When it comes to creating visuals for your social media accounts, make sure to keep them relevant to your business. You should also create content that stands out from the crowd. Don't be afraid to experiment with different colors, fonts, and layouts to ensure that your visuals are eye-catching and engaging.
It's also important to share visuals on multiple platforms. While Instagram may be your go-to platform for visual content, consider sharing your content on other platforms as well, such as Facebook or LinkedIn. Doing so will help to broaden your reach and engage more people.
Finally, keep in mind that visuals should be used strategically. If you want to promote a new product, use visuals to show people how it works or how it will benefit them. And if you want to create awareness around an event or campaign, use visuals to highlight the key messages.
By leveraging visuals in your social media marketing strategy, you can increase engagement, drive traffic, and reach a wider audience.
Using hashtags is an important part of successful social media marketing. Hashtags allow you to categorize your content and make it easier for your target audience to find it. It also help you join conversations about trending topics and allow you to connect with other users who may be interested in what you have to offer.
When using hashtags, it's important to use them strategically. Make sure to choose hashtags that are relevant to your content and audience. Try to stick to hashtags with medium to low usage as this can help you get more visibility since fewer people are competing for attention. Avoid overusing hashtags, as this can make your content appear spammy.
You should also vary the hashtags you use and monitor their performance to determine which ones work best for you. Keep track of the hashtags you're using, the reach they have, and how often they result in engagement. This will help you optimize your hashtag strategy and make sure you're getting the most out of your efforts.
When used correctly, hashtags can be a powerful tool for increasing engagement and helping you reach a wider audience. Put some thought into your hashtag strategy and you'll be well on your way to social media marketing success.
Take advantage of user-generated content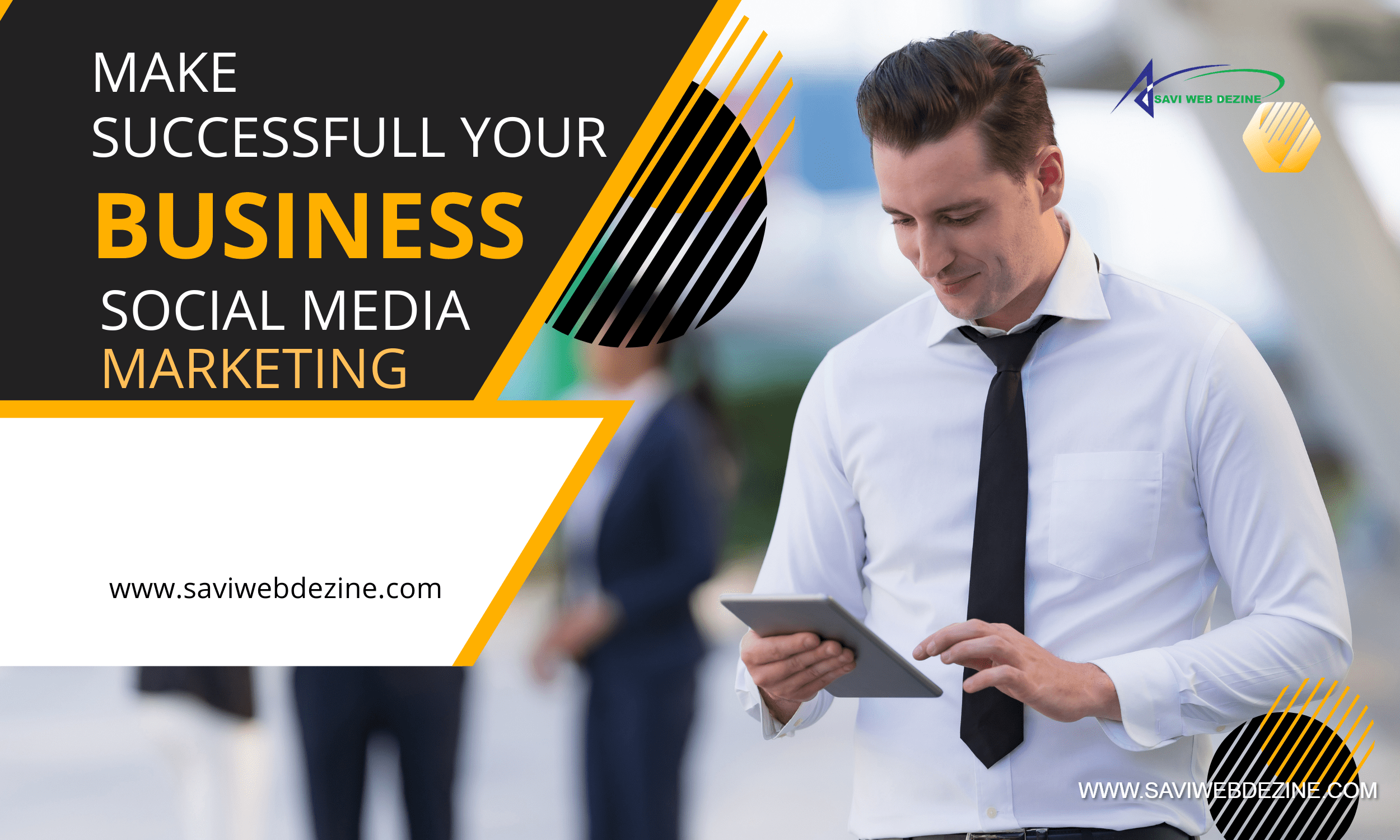 User-generated content (UGC) is an essential component of any successful social media marketing strategy. This type of content is created and shared by users, rather than being directly created and shared by brands. UGC offers brands a unique opportunity to engage with their target audiences in a genuine way.
It has become increasingly popular in recent years, as it has been found to have higher engagement levels than standard content from brands. This is because consumers often trust UGC more than branded content, as it seems more 'real' and authentic. UGC can also be more relatable, allowing you to create a connection with your target audience.
When creating a social media marketing strategy, it is important to make use of UGC to increase engagement and reach. There are several ways you can do this:
1. Ask your followers to share their experiences with your products or services. Encourage customers to post photos and videos of themselves using your products or services and share them on social media. This is a great way to increase engagement, as users are more likely to share content that they have created themselves.
2. Run contests or promotions that encourage users to share content related to your brand. You could run a photo or video competition where users submit content for a chance to win a prize. This is an excellent way to encourage people to create and share UGC about your brand.
3. Utilize influencers who can create and share content about your brand. Influencers have large followings and can help spread the word about your brand to their followers. This is an effective way to get more people talking about your business and increase engagement.
By leveraging user-generated content, you can create an effective social media marketing strategy that will increase engagement and reach new potential customers. Try incorporating some of the strategies mentioned above into your own strategy and watch your social media presence grow!
Host contests and giveaways
Are you looking for a great way to promote your business on social media? Hosting contests and giveaways can be an effective way to reach new customers, reward loyal followers, and increase engagement with your brand.
Contests and giveaways are a great way to create interest in your brand and increase engagement with your social media profiles. You can ask your followers to enter a contest by submitting a photo or writing a caption related to your brand, product, or service. One can also offer prizes such as discounts or products that are related to your business.
When hosting a contest or giveaway, make sure you clearly explain the rules and eligibility requirements for your followers. You should also set an expiration date for the contest so that you can determine a winner and announce the results quickly.
Finally, make sure you share details about the contest or giveaway across all of your social media channels. This will help ensure that all of your followers have an opportunity to enter and that you reach the widest possible audience.
With the right strategy, contests and giveaways can be a great way to increase engagement with your social media profiles and boost awareness of your brand. Try hosting a contest or giveaway today and see the positive impact it can have on your social media marketing!
Collaborate with other brands and influencers
One of the most effective strategies for successful social media marketing is collaborating with other brands and influencers. Working together with complementary companies or influential people in your niche can help you reach a larger audience, increase brand visibility, and drive more conversions.
When it comes to collaboration, there are several key elements that you need to consider: firstly, you need to find the right partner – someone who has a relevant target audience, a good reputation, and whose values align with yours. Next, you need to decide on the type of collaboration – this could be anything from a co-hosted event, to a joint giveaway, to an exclusive partnership. Finally, you need to think carefully about how you are going to promote the collaboration – what platforms are you going to use? What message are you going to communicate?
When done correctly, collaborations can be an extremely powerful tool for gaining exposure and driving engagement. Make sure to carefully consider all of the elements outlined above before embarking on any collaboration – doing so will ensure that you get the most out of the experience and maximize your social media success.
When it comes to social media marketing, tracking and analyzing your results is essential. While there are a lot of potential strategies for success, it's important to keep track of which ones work and which ones don't. Analyzing your results can help you adjust your strategy and make sure you're getting the most out of your efforts.
The first step in analyzing your results is to set goals for your campaign. What do you want to achieve? Do you want to increase sales or leads? Increase engagement? Grow your following? Once you have identified your goals, you can set up a tracking system to measure your progress. You can use tools like Google Analytics or social media analytics platforms to see how many people are interacting with your content, what type of content they are responding to, and how they are engaging.
Once you have gathered your data, the next step is to look for patterns in the results. What kind of content is performing best? Are certain platforms more successful than others? What are trends in engagement? Answering these questions can help you create a more effective social media marketing strategy.
Finally, take the time to review your progress and adjust your strategy accordingly. Are there any areas where you could improve or changes you could make? Maybe you need to adjust the types of content you are posting or focus on one platform instead of multiple. Taking the time to analyze your results can help ensure that you are getting the most out of your social media marketing efforts.