Why Is SEO Important For Business? You Might Be Surprised
Are you wondering why SEO is so important for businesses? You might be surprised to know that SEO can have a huge impact on a business's success. From helping to increase visibility in search engine results to improving website user experience, It can make a real difference to the success of a business. In this blog post, we'll look at why SEO is so important for businesses and the benefits it can bring.
SEO is the process of optimizing a website for Google search with the goal of earning higher web traffic levels and improving the visibility of the site.
Search Engine Optimization (SEO) is an incredibly important tool for businesses today. It is an effective way to improve visibility and rank higher in search engine results pages (SERPs), so that customers can more easily find your business when they are searching for services you provide.
SEO involves a variety of strategies, such as optimizing website content for specific keywords, creating relevant backlinks, using metadata, and more. When executed correctly, SEO can bring countless benefits to your business.
First, SEO will help your website rank higher in SERPs and attract more traffic to your website. This means more people will be able to discover and explore your website, resulting in more leads and conversions.
Second, It also helps with brand awareness. As your website climbs in the SERPs, more people will recognize and trust your brand, leading to increased brand loyalty and long-term success.
Finally, SEO helps to improve the user experience of your website. Search engines look at the quality of your content and website structure when ranking websites, so by optimizing your website for search engines, you can ensure that your visitors have a positive experience while navigating your website.
These are just a few of the reasons why SEO is so important for businesses today. When done correctly, It can help businesses gain an edge over their competitors and increase their visibility, website traffic, and overall success.
The way you use keywords in your content will depend on the type of content you're creating. For example, if you're writing a blog post about how to start seo, it's important to include a few keywords that someone might search for when they are looking for tips on how to start seo. It's also helpful to include keywords in the headline and meta description tags. What is an effective way to use keywords? Using the words how and start as well as seo all together in this sentence: How To Start Seo – Here are three simple steps to get started! What does keyword density mean?: A keyword density means how many times per 100 words a word or phrase appears on your site. So, if I write I love apples! I've used my keyword twice with one mention per 100 words (2%). If I write I really love apples! I've used my keyword three times with one mention per 100 words (3%). You want to keep your keyword density between 1-2% but 3-4% is acceptable. How do you optimize titles and descriptions? Use descriptive language and use keywords throughout. Descriptions should be short, concise, informative, and written in clear language so people can easily read them. The title should be concise yet informative about what your content is about. Don't forget to add appropriate tags!
What does backlink mean?: A backlink refers to any link from one website to another web page or website. When someone clicks on the link from one website to another webpage on the same website, it's called a self-referencing backlink; whereas when they click on links from other websites to yours it's referred to as external backlinks. External backlinks are crucial to your SEO strategy because they not only help send more traffic to your website, but they also make it seem like there's more interest in your site which helps increase rankings.
How can you determine how much traffic a particular keyword gets?: One tool you could use is Google AdWords which provides data related to how much traffic particular keywords receive over time and offers insights into trends related to these words. Another free tool is Google Trends which allows users to see how often various keywords are searched for over time and across geographic regions around the world. How would using long tail keywords affect your SEO efforts? Long tail keywords refer to specific variations of the broader keyword(s) you're targeting. Instead of targeting how to start seo, for example, target how to start with X platform instead and how to create a plan for X platform instead. Long tail keywords provide two major benefits when used properly in your marketing strategy: 1) You have less competition 2) Your readers find what they need faster since their searches are narrowed down. What is semantic analysis? Semantic analysis refers to analyzing content based on its meaning rather than its form (meaning: synonyms vs.
Search engine optimization is the most important part of every successful digital marketing strategy. By optimizing your website to appear higher in search engine results, you can increase website traffic and visibility, while also providing customers with relevant, helpful information. This makes SEO essential for businesses of all sizes.
Understanding how it works is the first step in leveraging its benefits. On-page SEO is one of the most important aspects of SEO, and it involves optimizing your website's titles, metatags, and content to target specific keywords that potential customers might use when searching for products or services like yours. This allows your website to appear higher in search engine results pages (SERPs), meaning more people will find and visit your website.
When done correctly, on-page SEO can be very effective in improving your ranking on SERPs, but it takes time and effort. You must carefully choose and optimize keywords, create quality content, and update your site regularly to ensure that you are taking advantage of the latest SEO trends. Additionally, you should track and analyze your progress so that you can see what works and what doesn't.
On-page SEO can help drive more targeted traffic to your website, which can lead to an increase in sales and customer loyalty. It can also help you to build trust and credibility with potential customers as well as establish yourself as an authority in your industry. These steps will help to make SEO an invaluable part of any business's digital marketing strategy.
Take the time to understand how SEO works and start implementing some basic on-page SEO tactics today. Doing so will help you stay ahead of the competition and ensure that your business stands out online
When it comes to running a successful online business, SEO should be have first priority. SEO stands for search engine optimization, and it is a process of optimizing your website and content so that it is more likely to show up in search results. It is important because it can help your website  to rank higher in search engine results pages (SERPs), which can result in more website visitors and ultimately more conversion.
Now question is why is SEO so important? The goal of any website is to bring virtual footfall, and one of the best ways to do this is by appearing at the top of SERPs. People tend to click on the first few listings that come upside on the search page, so by optimizing your website for specific keywords, you can ensure that you are one of those top listings. This not only means more visitors to your website but also large no of prospects who are likely to be converted into your customers.
Another reason why SEO is important for your business is that it can help to build trust with potential customers. As Savi Web Dezine keep it in its first priority. When someone searches for a product or service, they are looking for the most reliable source available. By appearing at the top of SERPs, it hits in the mind of the searcher that you are trustworthy and your website provides what they are looking for. This can lead to increase in sales and people use to buy from a website they trust.
Finally, SEO can help your website to stay relevant and competitive in the long-term. As trends change and search engine algorithms become more sophisticated, it's important to ensure that your website is constantly optimized for the latest search trends. By staying up-to-date with SEO best practices, you can ensure that your website continues to perform well in SERPs and remain competitive with other websites in your industry.
In conclusion, SEO is the most important tool for any business looking to grow and succeed digitally. It can help you to rank higher in SERPs, attract more website visitors, build trust with prospective customers, and stay competitive in the long-term. By implementing the right SEO strategies, you can give your business the boost it needs to reach new heights.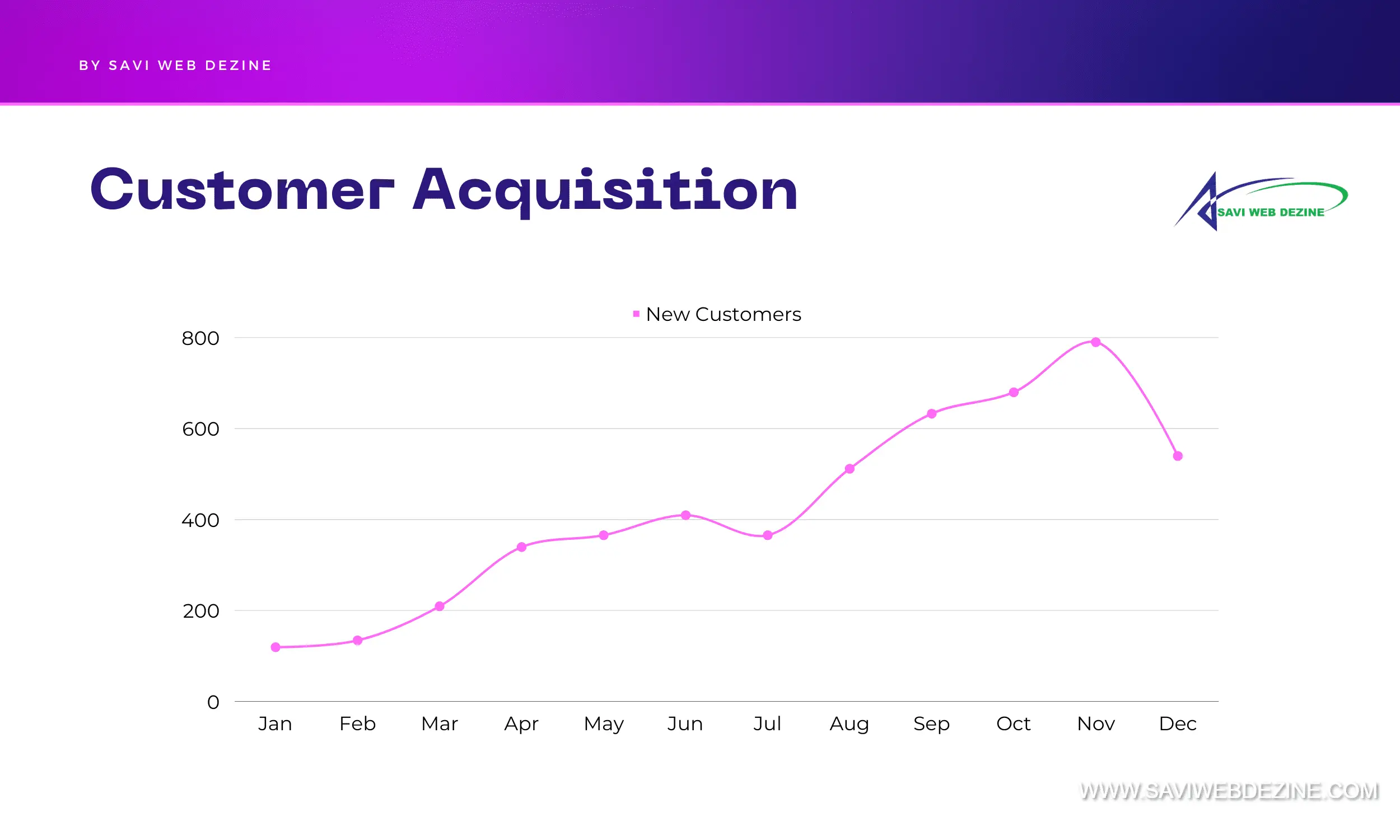 Additionally, SEO can help you attract more qualified leads, as people who find your website via organic search are generally more likely to be interested in what you have to offer than those who find you through other means.
Finally, SEO can have a positive impact on your bottom line, as it can lead to increased sales and revenue.
SEO (Search Engine Optimization) is an important factor of every successful online marketing strategy. It helps businesses to rank higher in search engine results, which will increase web traffic and prospective customers. it will result to maximize sales and profits, which is aim of every business. And Savi Web Dezine is the best option for SEO of your business website.
So, why is SEO important for business? Here are some of the key reasons:
1. Visibility: SEO helps businesses show up in search engine results, so potential customers can easily find them. This increased visibility can make all the difference in a competitive marketplace.
2. Brand Awareness: SEO can help to build a brand's reputation, as well as create trust and loyalty among customers.
3. Reach & Engagement: SEO allows businesses to reach larger audiences, while also increasing engagement with their content. This increases the chances of converting website visitors into paying customers.
4. Cost-Effective: SEO is the best and cost-effective marketing for online business promotion. Since it relies on organic search engine results, there is no need to pay for it.